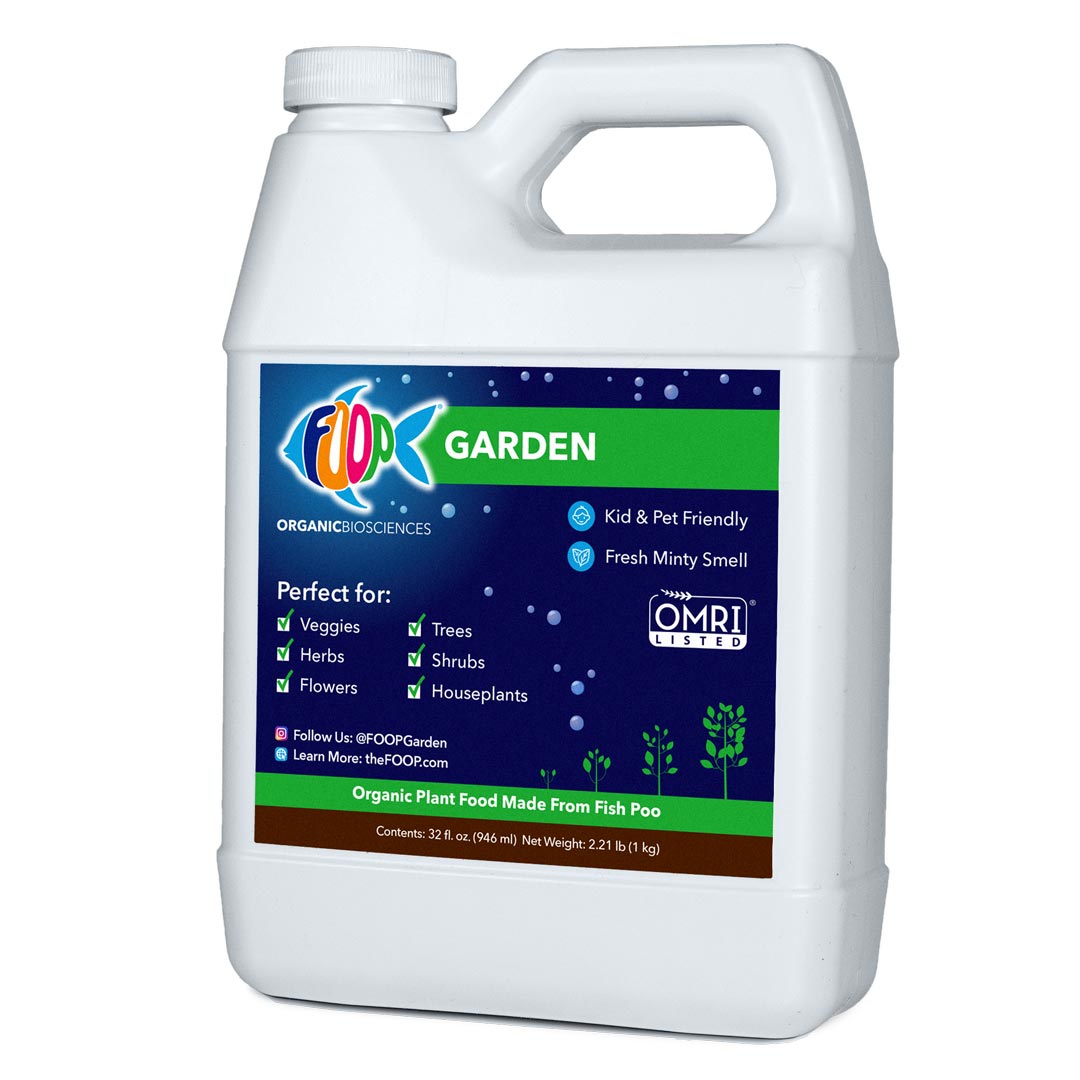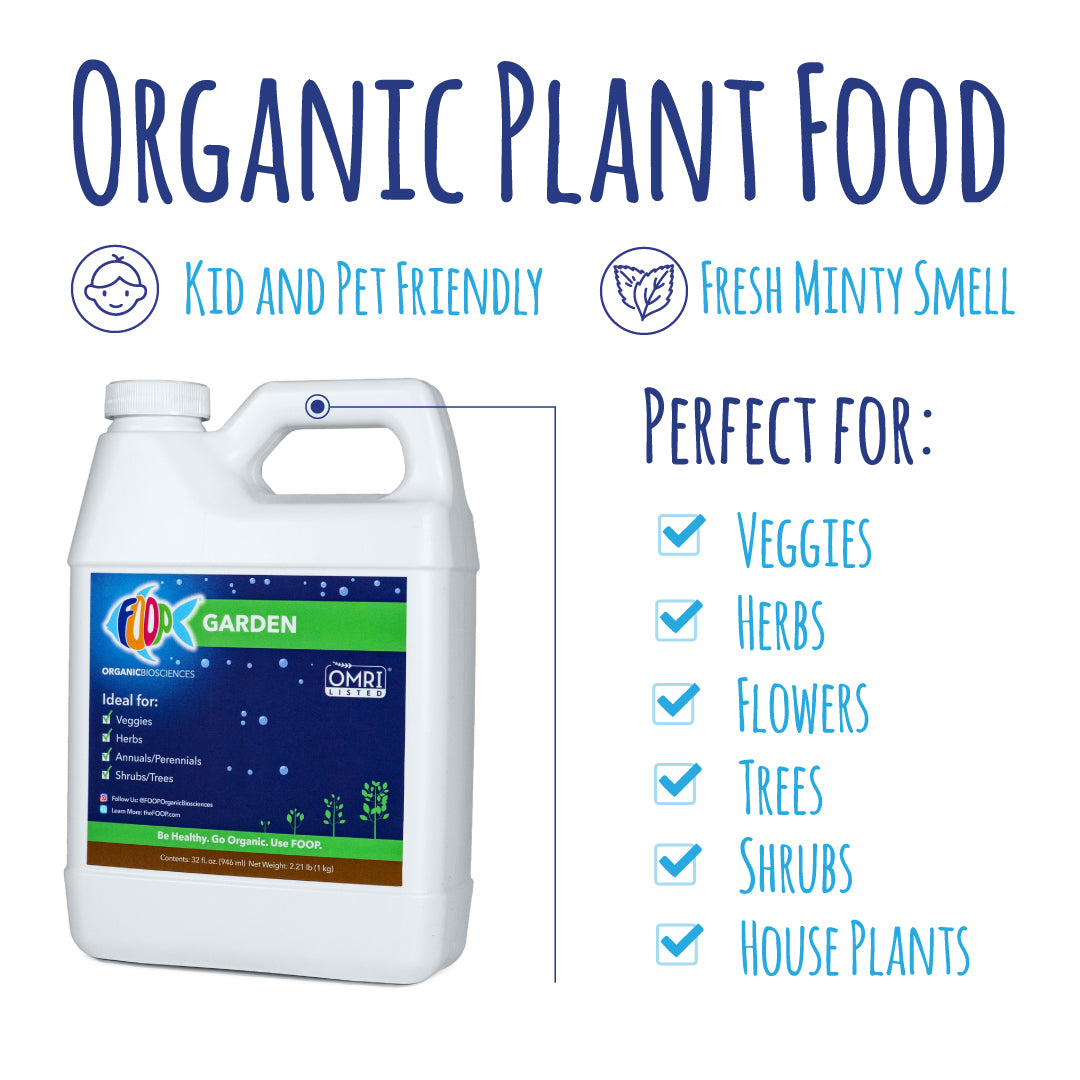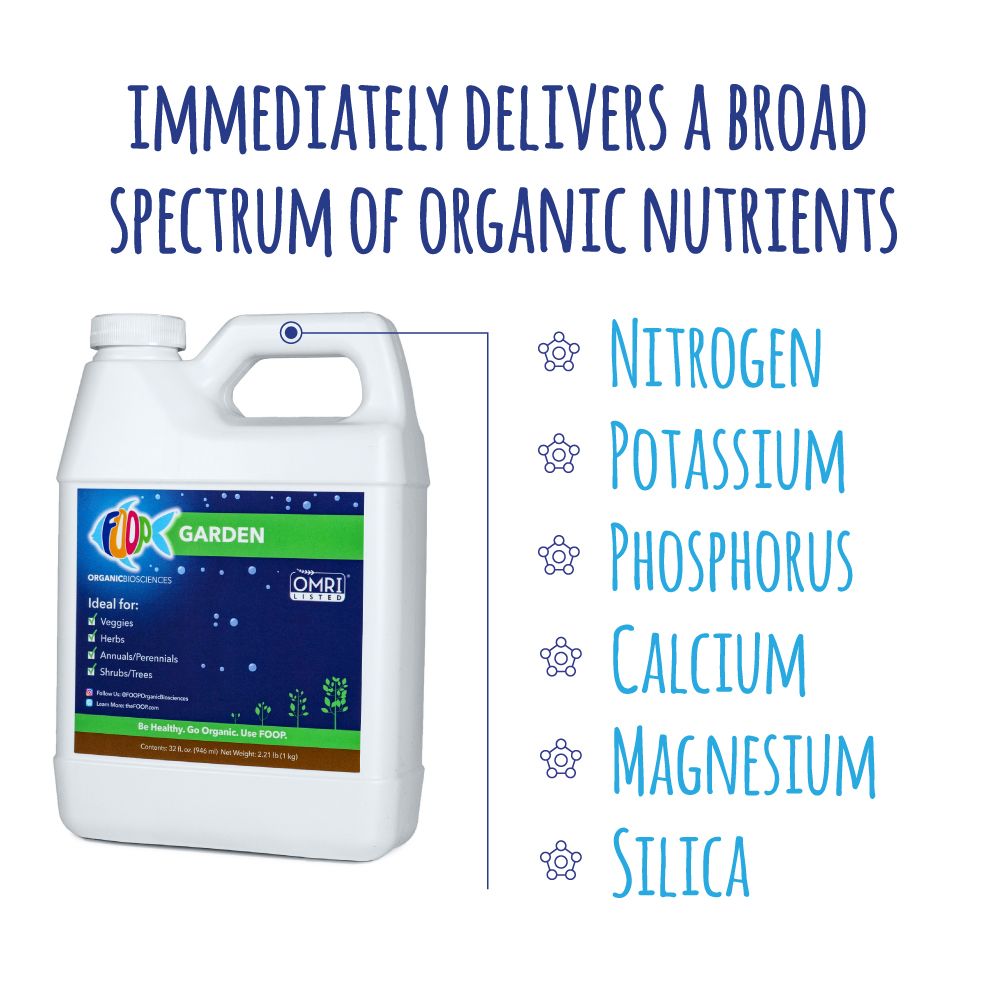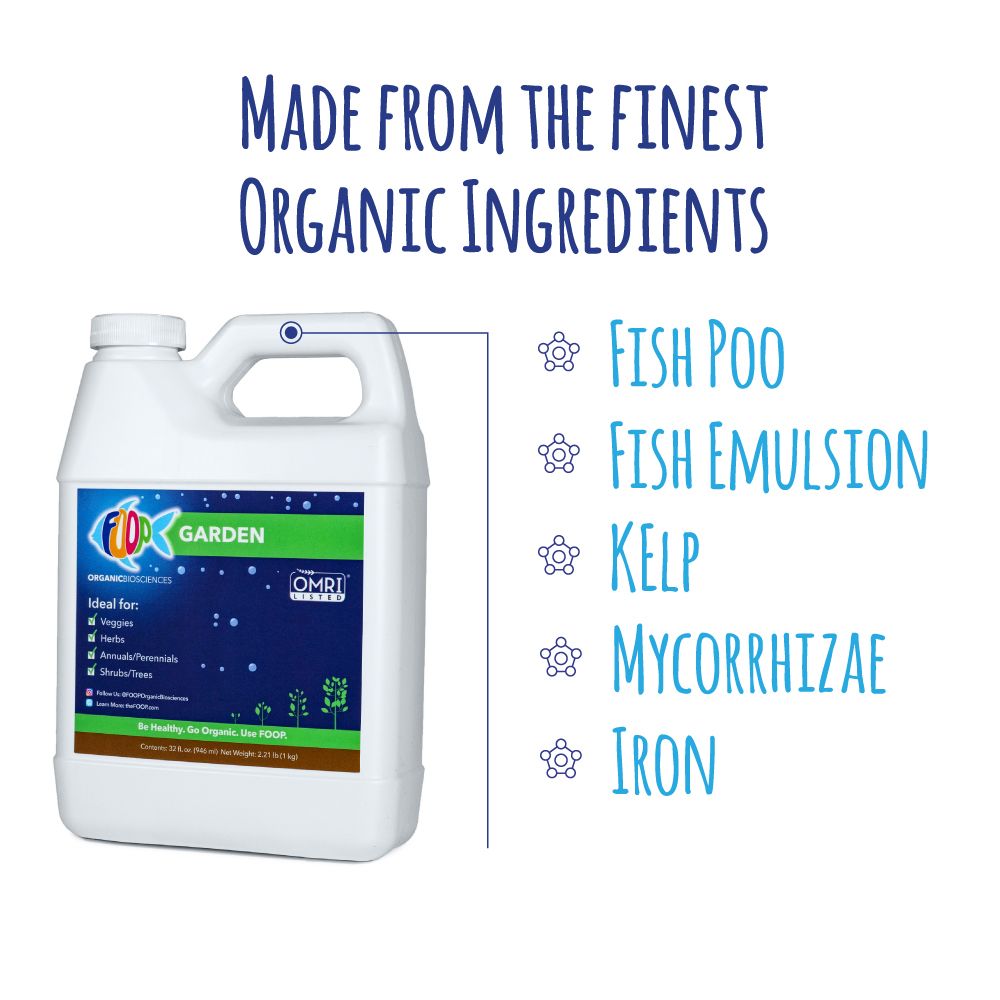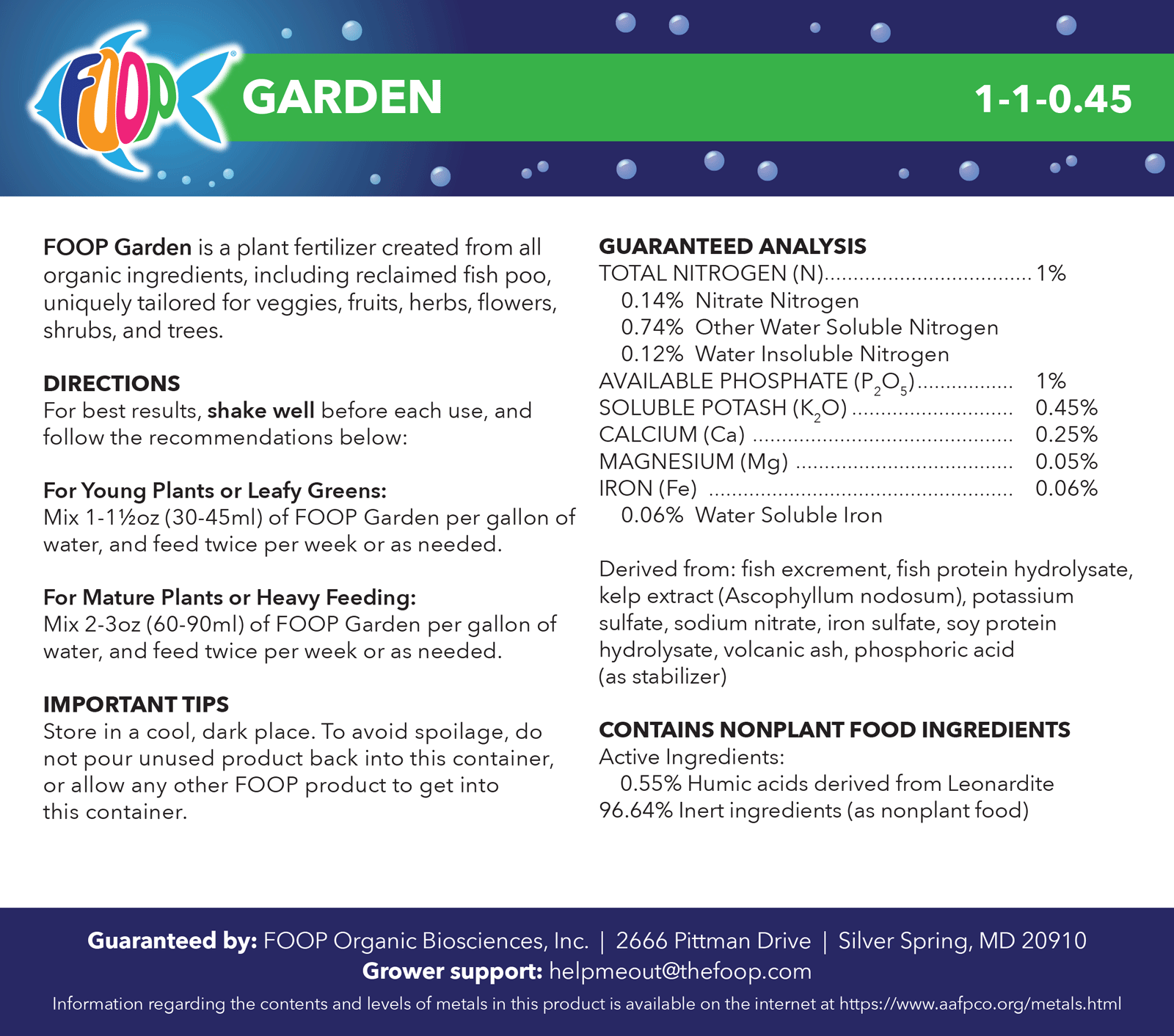 Garden - 32oz
SKU: GAR-X-32OZ-1-Z
---
Organic Plant Food 🌱 Perfect for Veggies, Herbs, Flowers, and Houseplants! 🌿 Fresh Minty Smell 👍 Kid and Pet Friendly 🐶 32oz concentrate 💪 
---
General-purpose organic plant nutrients perfect for veggies, herbs, flowers, succulents, trees, shrubs and houseplants.
Provides a broad spectrum of essential organic nutrients including nitrogen, phosphorus, potassium, calcium, magnesium, and silica.
Made from high-quality organic ingredients such as fish emulsion, kelp, mycorrhizae, and beneficial microbes found in fish poo.
Grows larger, healthier plants that taste and smell better.

Approved for organic use by the Organic Materials Review Institute (OMRI), ensuring that it is free from harmful chemicals.

Made in the USA, ensuring quality and safety standards are met.
Related Links
Related Videos
Looking for larger sizes to use on your farm?
Visit our FOOP Garden commercial page.
Looking to carry FOOP in your garden center?
Visit our FOOP Garden retailer page.