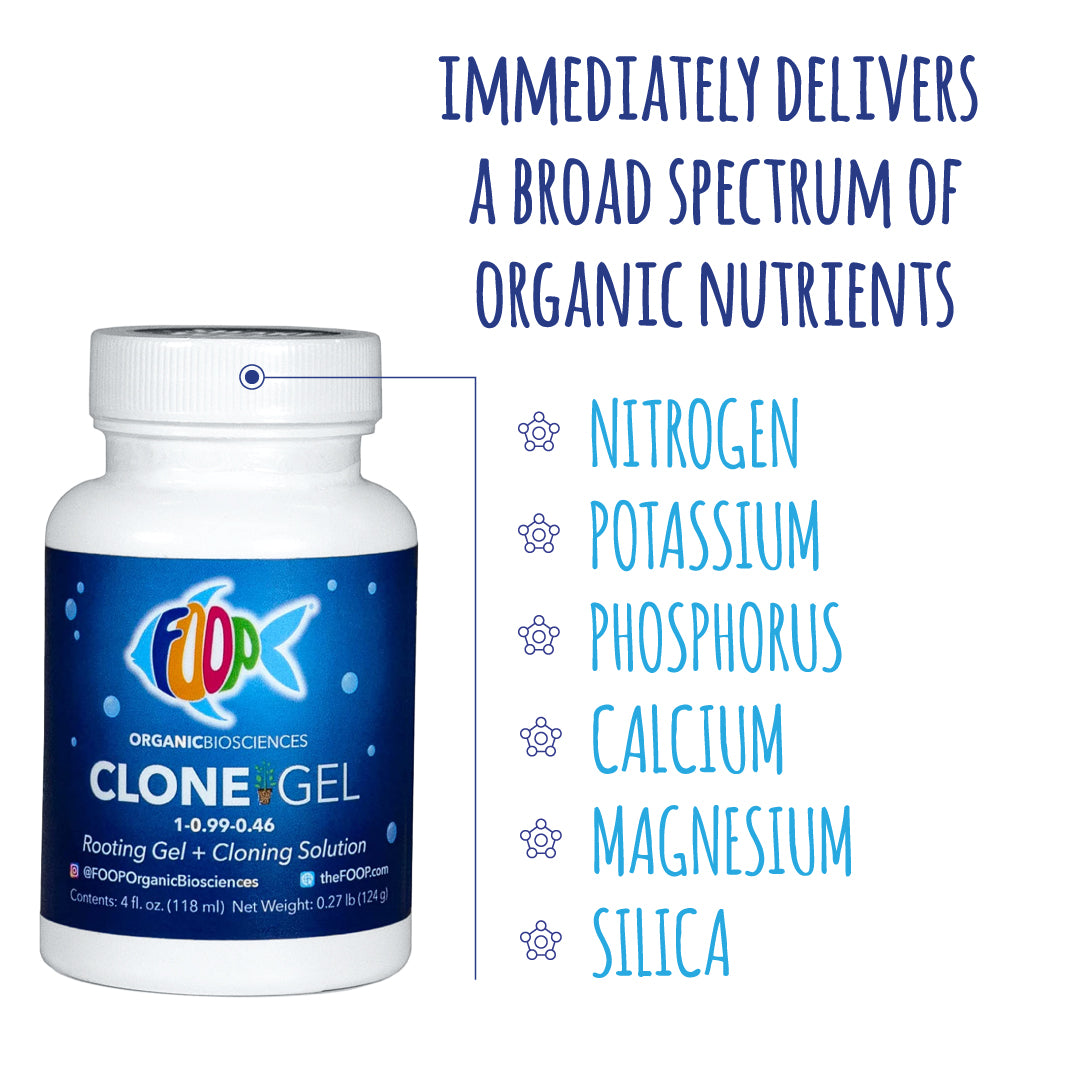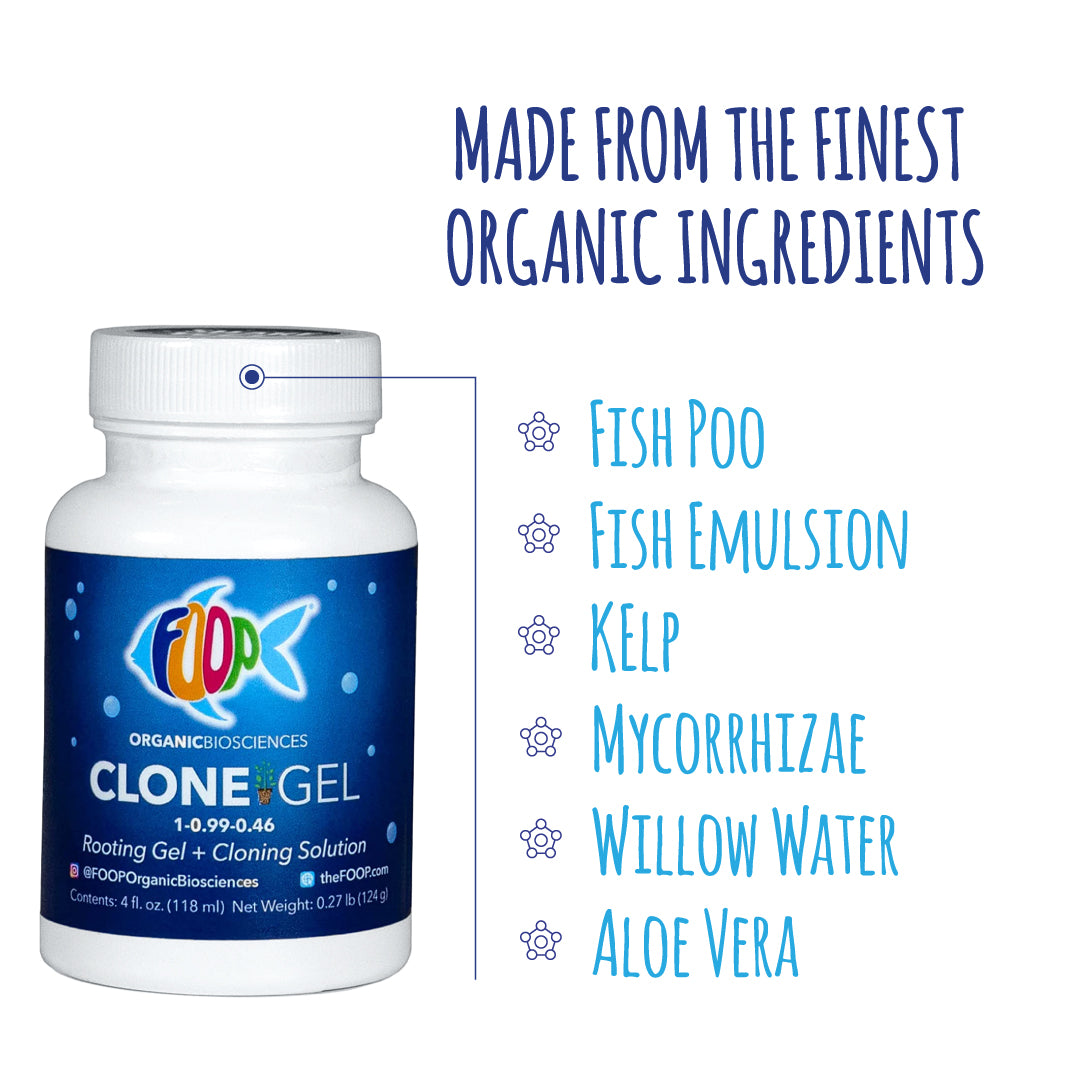 Clone Gel - 4oz
SKU: CG-X-4OZ-1
---
One 4oz tub of FOOP Clone Gel treats 300+ cuttings.
---
TWO PRODUCTS IN ONE - contains both rooting gel + cloning solution.
BIG FAT WHITE FUZZY ROOTS FASTER - accelerates root development with organic mycorrizae, aloe vera, and willow water.
MAKES CLONING SIMPLE - Simply moisten rooting cubes (or fill a cloner) with only water pH balanced to 6.0 and that's it.
MADE FROM THE FINEST ORGANIC INGREDIENTS - and does not contain any synthetic growth hormones.
WORKS GREAT IN ALL CLONING MEDIA - FOOP Clone Gel works great in peat moss plugs, rockwool cubes, and cloners
FRESH MINTY SMELL - ideal for indoor or outdoor use.
MADE IN THE USA - Ensuring the highest quality or safety standards are met.
---
Related Content
Related Links
Related Videos
Looking for larger sizes to use in your commercial grow?
Visit our FOOP Nutes commercial page.
Want to carry FOOP in your hydro shop?
Visit our FOOP Nutes retailer page.